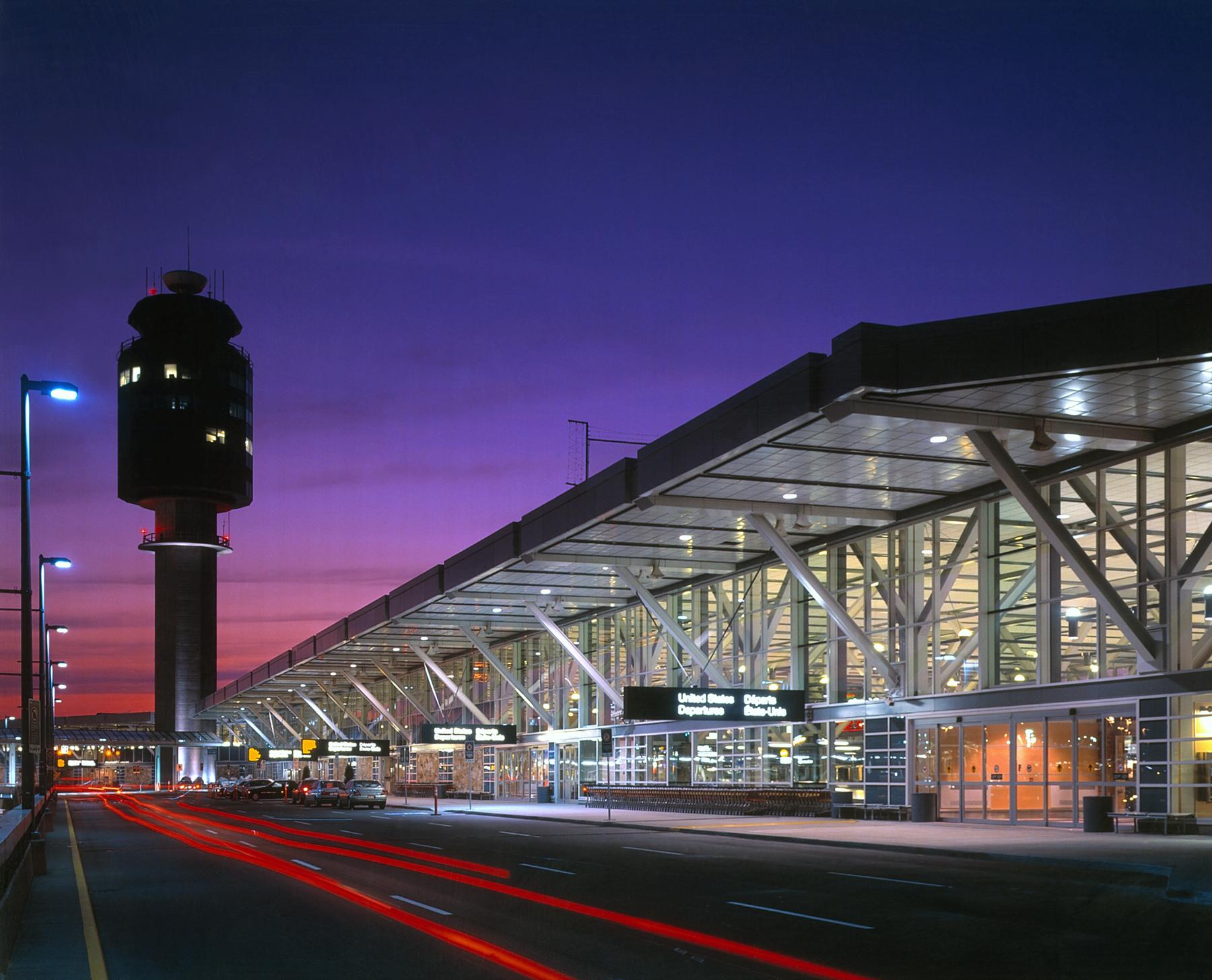 Address: 3211 Grant McConachie Way, Richmond, BC V7B 0A4, Canada
Phone: +1 604 207-7077
Website: http://www.yvr.ca
Vancouver International Airport (IATA: YVR, ICAO: CYVR) is an international airport in Richmond, British Columbia. It is the primary international airport serving Vancouver, about 12 km (7.5 mi) from Downtown Vancouver. It is the second busiest airport in Canada by aircraft movements (306,799) and passengers (25.9 million), behind Toronto Pearson International Airport. It is often described as a trans-Pacific hub, with more direct flights to China than any other airport in North America or Europe.It is a hub for Air Canada and WestJet, and an operating base for Air Transat. Vancouver International Airport is one of eight Canadian airports that have US Border Preclearance facilities. It is also one of the few major international airports to have a terminal for scheduled floatplanes.
The airport has won several notable international best airport awards. It won the Skytrax Best North American Airport award in 2007 and 2010 through 2019, for a record 10 consecutive years.The airport also made the list of top 10 airports in the world for the first time in 2012, rated at 9th (2012), 8th (2013), and 9th (2014) overall.It is the only North American airport included in the top 10 for 2013 and 2014. YVR also retains the distinction of Best Canadian Airport in the regional results.
Vancouver International Airport is located on Sea Island, which is owned by Transport Canada and is managed by Vancouver Airport Authority, a not-for-profit organization.
You can find flights to Cancun Airport from Vancouver International Airport : Flights to Cancun