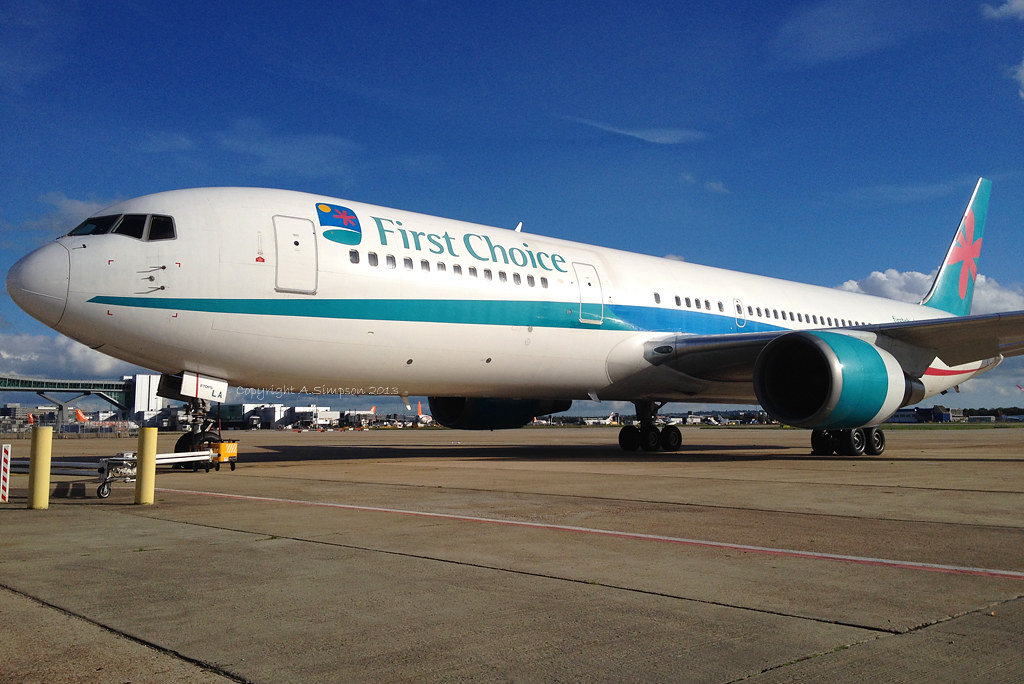 Address: Crawley, England, UK
Phone: 0203 451 2693

Website:  www.firstchoice.co
First Choice Airways Limited was a British charter airline of European tour operator TUI Travel PLC, based in Crawley, England until its merger with Thomsonfly to form Thomson Airways (now TUI Airways) in 2008. It flew to more than 60 destinations worldwide from 14 UK and Irish airports. 70% of the airline's services were operated for its parent company, rising to 85% in the summer season, with the remainder on behalf of some 120 other tour operators. It also operated scheduled year-round leisure routes to Cyprus and the resorts of Spain and Portugal.
Its main bases were Birmingham Airport, Manchester Airport and London Gatwick Airport, with its main hub being London Gatwick Airport. The long haul services were sold only by internal companies such as First Choice Holidays, Eclipse Direct, Sunsail, Sovereign, Hayes and Jarvis and Unijet. The airline also operated luxury 'Around The World' flights each winter on behalf of TCS Expeditions.
The company held a United Kingdom Civil Aviation Authority Type A Operating Licence, permitting it to carry passengers, cargo and mail on aircraft with 20 or more seats.
Headquarters‎: ‎Crawley, England, UK