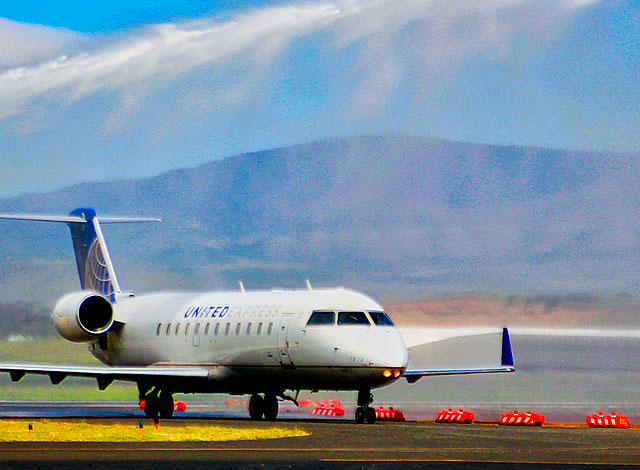 Address: 6546 Crystal Ln, Prescott, AZ 86301, United States
Phone: +1 928-777-1114
Website: www.prcairport.com
Prescott Regional Airport, Ernest A. Love Field (IATA: PRC [2], ICAO: KPRC, FAA LID: PRC) is 8 miles (7.0 nmi; 13 km) north of Prescott, in Yavapai County, Arizona. [1] Love Field is used for general aviation and facilites scheduled passenger airline service to Denver and Los Angeles.
Most traffic at PRC is training flights from Embry-Riddle Aeronautical University but includes training flights from operations including Guidance Aviation and North-Aire.
The National Plan of Integrated Airport Systems categorized it as a primary commercial service airport. Federal Aviation Administration records say the airport had 10,337 passenger boardings (enplanements) in calendar year 2018.
You can find flights to Cancun Airport from Prescott Regional Airport here: Flights to Cancun