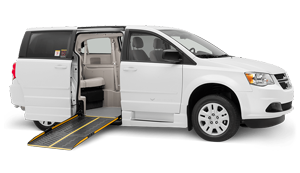 Handicap Transportation service from the Cancun Airport for people on Wheelchair or Scooter. This special transportation for wheelchair is provided with vans equipped with special ramps or lifts depending on the van for easy access for people using wheelchairs, regardless of whether they are manual chairs, electrical or scooters. The anchorage system of the wheelchair to the van can carry passengers safely, either in the comfort of your own chair or if you prefer, the experienced staff will help you move to one of the seats of the van.
The Handicap Transportation Vehicles are well taken care of and can take 1 person in wheelchair plus 5 companions or 2 wheelchairs plus 3 companions.
Make sure you reserve the transportation services for Handicap prior to arrival to ensure your ride, since there are not that many vehicles of this type.