These are the Most Asked Questions at Cancun Airport, from common concerns to specific questions you may have when traveling…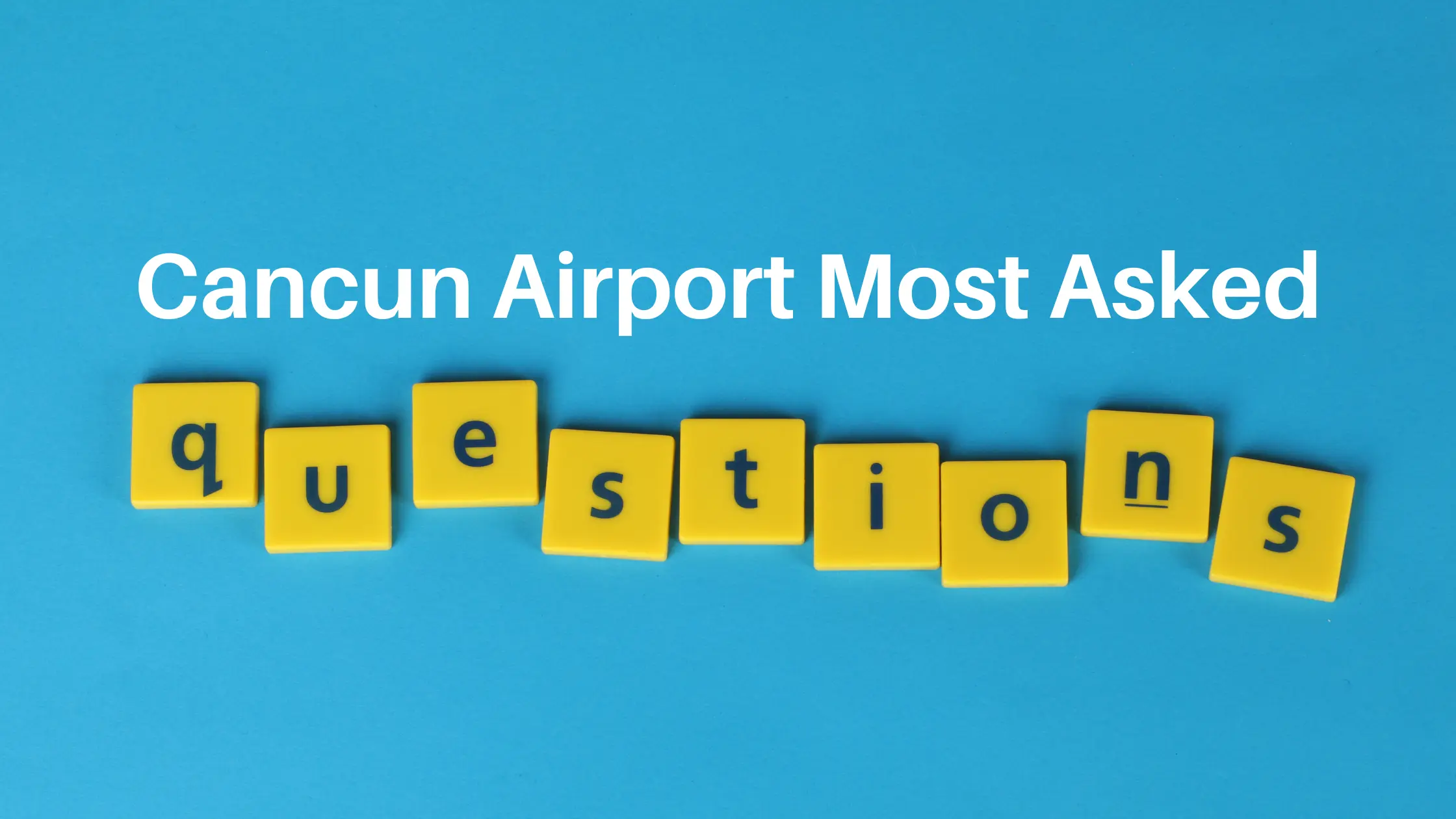 As you prepare for your journey to Cancun Airport, it's natural to have questions about the customs and immigration process, transportation options, and various services available. To provide you with the necessary information, we have compiled a list of frequently asked questions. These FAQs will address common concerns and help ensure a smooth and enjoyable experience as you
arrive at Cancun Airport. From visa requirements to transportation options, let's explore the answers to some of the most commonly asked questions about traveling to Cancun Airport.
1. Do I need a visa to enter Mexico?
The visa requirements depend on your nationality. Some countries have visa exemptions for tourism purposes, while others require a visa. Check with the Mexican embassy or consulate in your country for the most up-to-date information.
2. What is a tourist card, and how do I obtain one?
A tourist card (FMM) is a form issued to visitors entering Mexico for tourism purposes. It is usually provided by the airline during the flight or available at the immigration counters upon arrival.
3. Can I bring food items into Mexico?
Certain food items, particularly fresh fruits, vegetables, and meats, are generally not allowed to be brought into Mexico. It's best to check the specific regulations regarding food items before your trip.
4. What happens if I exceed the duty-free allowance?
If you exceed the duty-free allowance for items such as alcohol or tobacco, you may be required to pay additional taxes or customs fees. Declare the items and follow the instructions provided by customs officials.
5. Are there any transportation options available from Cancun Airport to my hotel?
Yes, there are authorized transportation services available at Cancun Airport. You can choose from private transfers, shared shuttles, or taxis. It's advisable to book in advance to ensure a smooth and reliable transfer.
6. Can I use public transportation to get from Cancun Airport to my hotel?
Yes, there are public transportation options available, such as buses and vans. The ADO bus service, for example, offers regular routes from the airport to various destinations in Cancun and the Riviera Maya. These options are often more affordable but may take longer than private transfers.
7. Is there Wi-Fi available at Cancun Airport? 
Yes, Cancun Airport provides free Wi-Fi throughout the terminals. You can connect to the network and stay connected to the internet while you wait for your baggage or during any potential delays.
8. Are there currency exchange services at Cancun Airport?
Yes, there are several currency exchange offices and banks at Cancun Airport where you can convert your money into Mexican pesos. It's advisable to compare exchange rates and fees before making a transaction.
9. Can I rent a car at Cancun Airport?
Yes, there are various car rental companies located at Cancun Airport. Renting a car can give you the freedom to explore the region at your own pace. It's recommended to book your rental car in advance to secure the best rates and availability.
10. What transportation options are available for traveling to nearby attractions from Cancun Airport?
Cancun Airport serves as a gateway to many popular tourist destinations in the region. Aside from private transfers and public transportation, you can also find authorized taxi services and tour operators at the airport. They can arrange transportation to attractions like Tulum, Playa del Carmen, and the cenotes (natural sinkholes) in the area.
Conclusion
Remember, it's always a good idea to check with the airport's official website or contact their customer service for the most up-to-date information regarding services, facilities, and transportation options available at Cancun Airport.