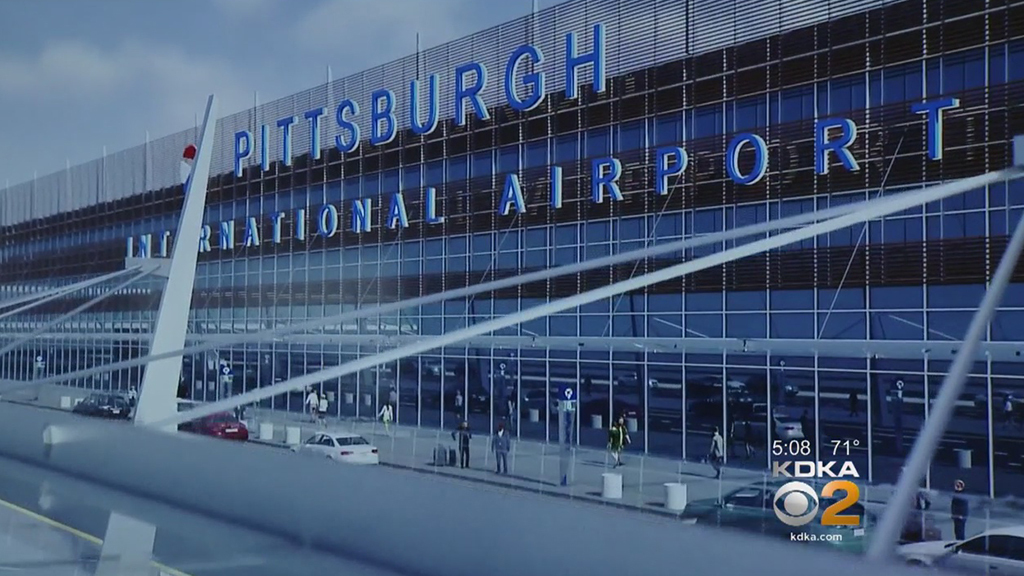 Address: 1000 Airport Blvd, Pittsburgh, PA 15231, EE. UU.
Phone: +1 412-472-3525
Website: www.flypittsburgh.com
Pittsburgh International Airport (IATA: PIT, ICAO: KPIT, FAA LID: PIT), formerly Greater Pittsburgh International Airport, is a civil–military international airport in the eastern United States, in the suburbs of Pittsburgh, Pennsylvania. It is located in Findlay and Moon townships of Allegheny County, about twenty miles (30 km) west of downtown Pittsburgh, at an approximate elevation of 1,200 feet (365 m) above sea level.
It was built to replace Allegheny County Airport, which was closer to Pittsburgh but too small to handle the growing passenger traffic. The new airport construction began in 1946 and opened in 1952. Over the decades, passenger traffic increased for the airport, especially as US Airways developed it as a major hub and expanded its services both domestically and internationally. Additional runways were added or lengthened and changes made in the terminal. Traffic continued to increase. It is now the first U.S. airport to allow non ticketed passengers to the air side terminal since the September 11 attacks.
The distance from Pittsburgh, PA Airport, United States to Cancun Airport, Mexico is 2253.33 kilometers or 1400.16 miles.
You can find flights to Cancun Airport from Pittsburgg International Airport here: Flights to Cancun