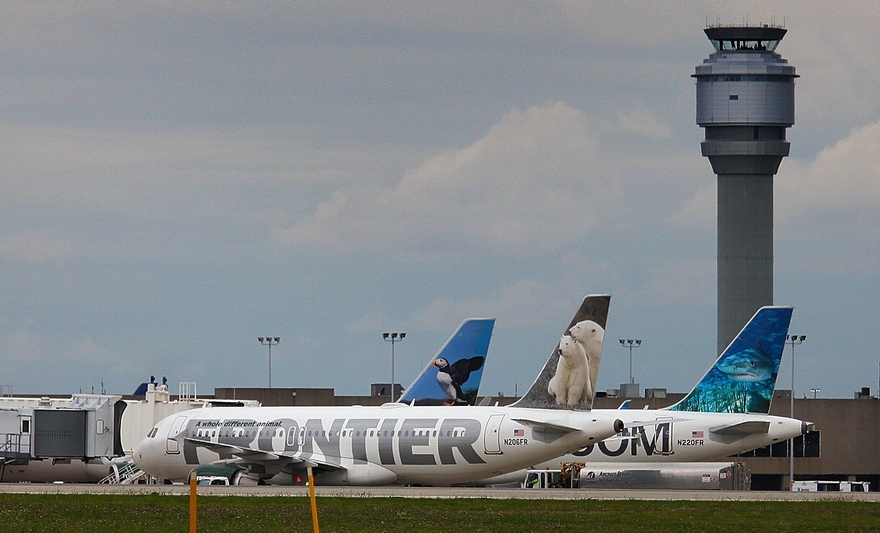 Address: 5300 Riverside Dr, Cleveland, OH 44135, EE. UU.
Phone: +1 216-265-6000
Website: www.clevelandairport.com
Cleveland Hopkins International Airport (IATA: CLE, ICAO: KCLE, FAA LID: CLE) is a public airport located nine miles (14 km) southwest of the central business district of Cleveland, Cuyahoga County, Ohio, United States. It is the primary airport serving Northeast Ohio and is the largest and busiest airport in the state of Ohio. Hopkins is the 47th busiest airport in the United States by passenger number. It is also the only airport in Ohio that offers nonstop transatlantic flights to Europe.
Founded in 1925, it was the first municipality-owned facility of its kind in the United States. It was the site of the first air traffic control tower, the first ground-to-air radio control system, and the first airfield lighting system, all in 1930; and it was the first U.S. airport to be directly connected to a local or regional rail transit system, in 1968. It was also the first airport to employ a two-level terminal design separating arrivals from departures.
The distance from Cleveland Airport, United States to Cancun Airport, Mexico is 2315.42 kilometers or 1438.74 miles.
You can find flights to Cancun Airport from Cleveland International Airport here: Flights to Cancun