Cancun Airport >> Airports Around the World >> Airports United States >> Atlanta International Airport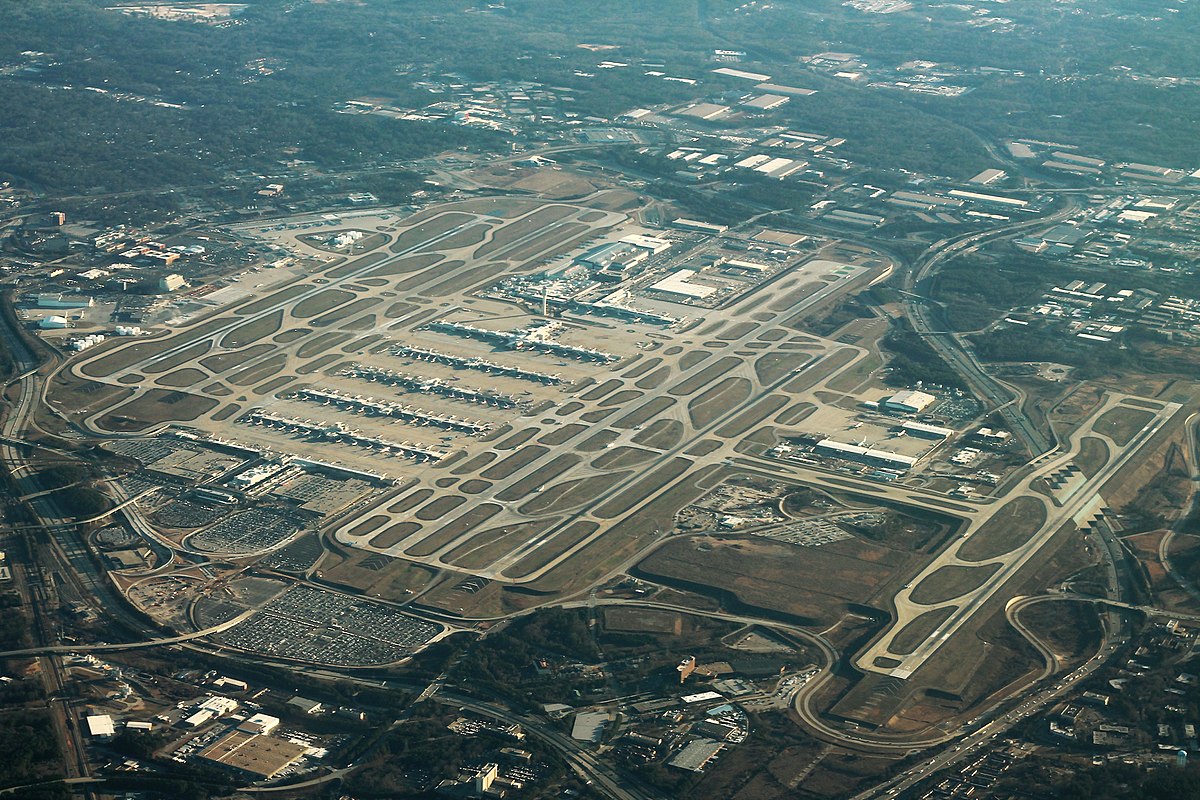 Address: 6000 N Terminal Pkwy, Atlanta, GA 30320, EE. UU.
Phone: +1 800-897-1910
Website: www.atl.com
Hartsfield–Jackson Atlanta International Airport (IATA: ATL, ICAO: KATL, FAA LID: ATL), also known as Atlanta Airport, Hartsfield, or Hartsfield–Jackson, is an international airport located 7 miles (11 km) south of Atlanta's central business district, in the U.S. state of Georgia. It is named after former Atlanta mayors William B. Hartsfield and Maynard Jackson.
It has been the world's busiest airport by passenger traffic since 1998; and by number of landings and take-offs from 2005 to 2013, losing that title to Chicago–O'Hare in 2014, but regaining it a year later.
Hartsfield–Jackson is the primary hub of Delta, and is a focus city for low-cost carriers Frontier, Southwest, and Spirit. With just over 1,000 flights a day, the Delta hub is the world's largest hub.
The distance from Atlanta, GA Airport, United States to Cancun Airport, Mexico is 1422.2 kilometers or 883.71 miles.
You can find flights to Cancun Airport from Atlanta International Airport here: Flights to Cancun Airport