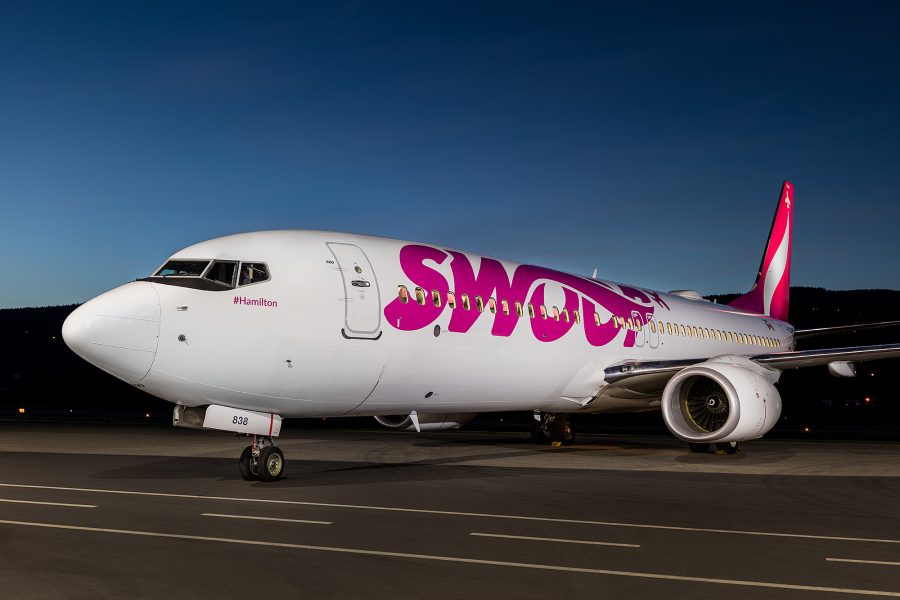 Address: Calgary, Alberta, Canada.
Phone: 1-587-441-1001

Website: www.flyswoop.com
Swoop is a Canadian ultra low-cost carrier (ULCC) owned by WestJet. It was officially announced on September 27, 2017, and began flights on June 20, 2018. The airline is based in Calgary, Alberta and was named after WestJet's desire to "swoop" (or jump) into the Canadian market with a new business model. Swoop officially began selling tickets to the public, announcing John C. Munro Hamilton International Airport as their main hub and Edmonton International Airport as their western hub.
As an ultra-low-cost airline, Swoop doesn't give its passengers free carry-on baggage or checked baggage allowance, except for a small personal item. Any baggage other than the small personal item must be purchased in advance online or at the airport.
Headquarters Calgary International Airport