Valentine's Day is here and it is time to celebrate it. We would like to show how beautiful Riviera Maya is, that is why today we will tell you about 3 Romantic destinations in the Mexican Caribbean.
1. Bacalar, Quintana Roo Mexico
One of our favorites destinations in Quintana Roo and the most romantic you could ever imagine. As soon as you get to this paradise you will definitely feel different vibes. Bacalar is located in southern Quintana Roo and is right next to 307 Highway, which makes getting there very easy. It is a direct drive from Cancun (4 hours), Playa del Carmen (3 hours 15 minutes) and Tulum (2.5 hours).
This magic town has the most amazing lake, called 7 colors lagoon. The crystal clear waters and white sandy bottom of this lagoon cause the water color to morph into varying shades of turquoise, blue, and deep indigo throughout the day and in different depths. These technicolor waters are home to fish, waterfowl and stromatolites, a living colony similar to coral. Imagine yourself enjoying a peaceful day in a hammock with an excellent view of the lake.
Bacalar town also has many romantic places next to the lagoon where you can spend a beautiful night contemplating a sky full of stars.
Like many ecosystems, Bacalar lagoon is very vulnerable, we would like your visit is as responsible as possible. Bacalar lagoon contains stromatolites, these organisms give us oxygen and their are really important to the environment. Lately, the lagoon has been affected by the number of tourists. Please try not using sunscreen even biodegradable that deteriorate stromatolites.

2. Holbox, Quintana Roo Mexico
A tiny magic tow is located just 2 and a half hours from Cancun. Holbox will surprise you with its particular sandy streets and its charming and helpful neighborhood. Holbox is an island surrounded by magnificent low waters, besides it has plenty of romantic beachfront restaurants and beautiful hotels. But each accommodation in Holbox contains that particular tropical vibe, so don't expect luxurious resorts on this island.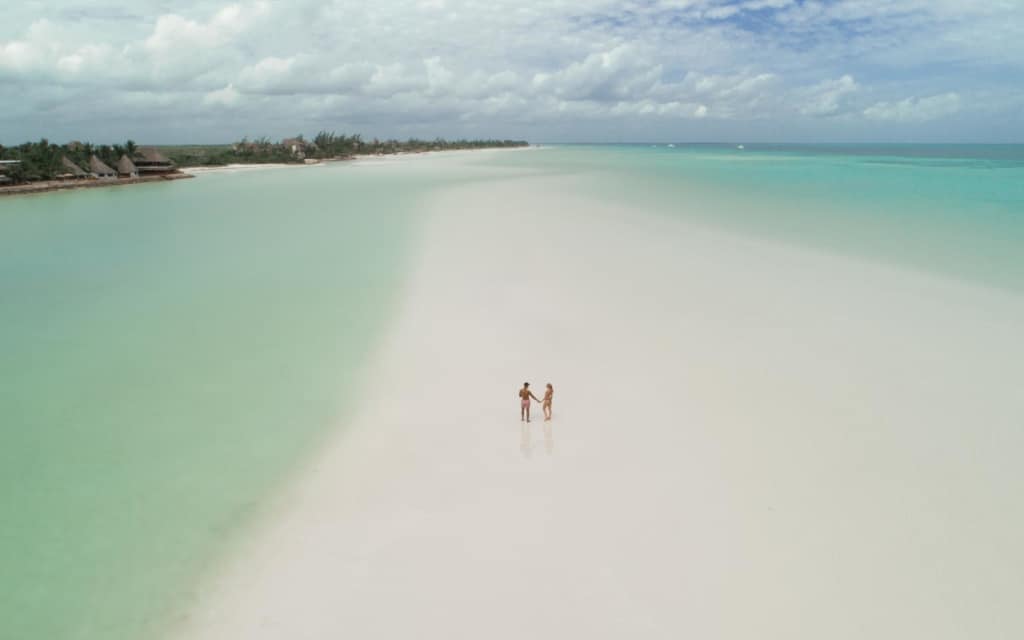 One thing that you must not miss is to see the sunset. It will worth everything, the experience of seeing the sun going down until disappears it Is amazing. And the best way to live is with your partner. Nights at Holbox are really quiet, but that doesn't mean you can't have fun. There are many cutie bars where you can enjoy a good drink and very good music.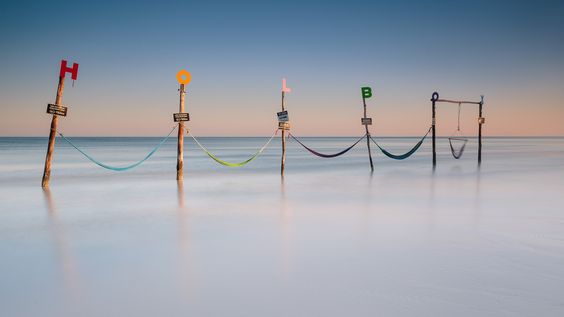 Holbox is a protected island, try to produce the less trash you can, follow and respect all the signs.
3. Tulum
Tulum is a unique gem. Basically has everything a destination needs. Surrounded by the Mayan jungle and beautiful beaches is located Tulum, just two hours from Cancun. Bohemian vibes and mysticism are what this magic town offers.
A great destination to spend with your couple, full of romantic beachfront restaurants. You can ride your bike and go to explore all those magical places on the coast. Or maybe you only want to rest in one of the eco-resorts full of nature and peace.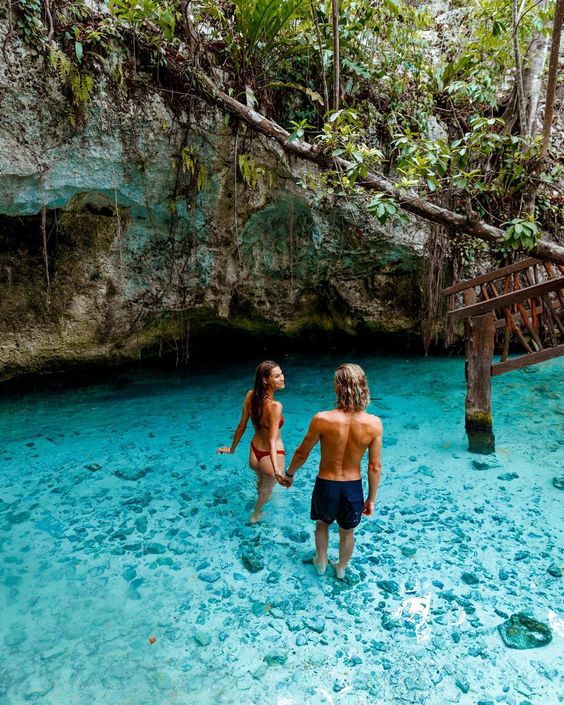 I bet you will fall in love as soon as you get to this destination. Don't forget to visit one of the cenotes located in the zone. They are just stunning. Also you can visit the beaches and catch a sunrise while you are drinking a coffee. Tulum is a very good place to rest and spend glorious, and pacific days in the Mexican Caribbean.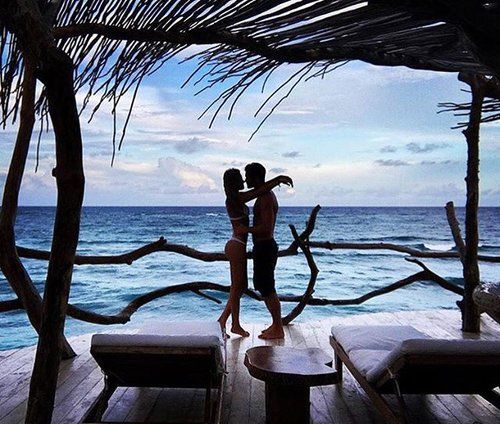 We hope you have a great Valentine's Day. With everyone you love. And we hope you can visit one of these 3 Romantic destinations in Mexican Caribbean.
If you need to know how to get to these places click here