There are no countries like Mexico, full of biodiversity, culture, amazing landscapes, and the best part, very tasty food. Many travelers decide to visit Mexico because they find everything here, but if you are looking for the most popular spring break destinations in Mexico keep reading and you will find out it. As you know spring is to enjoy the weather, the sun, and wind, the beginning of a new station. The most wanted destinations for this time of the year are surely beach destinations and Mexico offers hundreds of crystal clear waters!
Cancun, Quintana Roo Mexico
White sand and turquoise clear beaches are just one of the main traits of Cancun. Besides, the nightlife is just awesome for all the people who like to enjoy parties, drinks, friends and so much fun. Also, Cancun has a variety of landscapes and natural activities with its imponent Caribbean Sea where you can do snorkeling into those deep and crystal waters.
Moreover, Cancun is very well known for its all-inclusive resorts. This destination is full of amazing hotels that are customized for traveler's needs. But, does not mean that aren't other options, you will also find different types of accommodations in the city. Shops and good-tasting restaurants are available in the town and the hotel zone. So, as you can see Cancun offers lots of benefits to take advantage of, and many reasons to select it for your next vacations.
Cancun is located in the south of Mexico and possesses and International Airport which facilitates arrivals from around the world.
2. Los Cabos, Baja California Sur, Mexico
Los Cabos is located at the southern tip of the Baja California Peninsula, which makes it a dynamic mix of desert landscapes, beaches, and mountainous areas a sight to behold. That only sounds like a paradise, and amazing views. Besides, the area is full of animal variety, like whales and sea lions.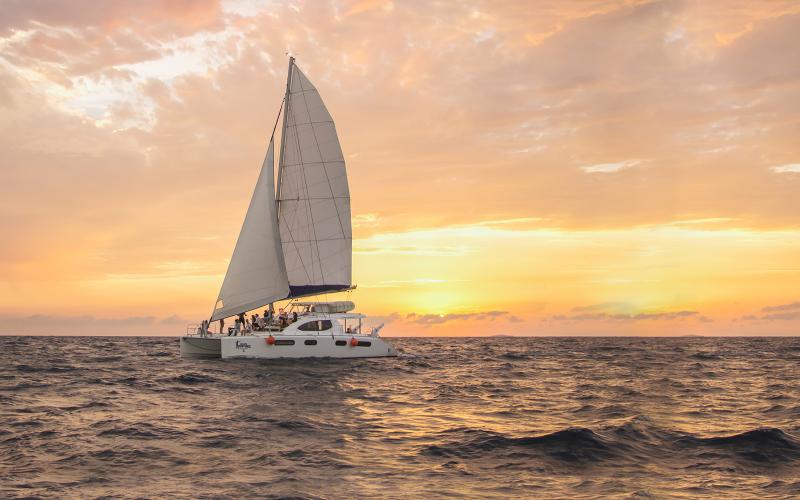 The contrast of desert and sea makes it a magical place that enchants all its visitors with its unsurpassed beauty. Moreover, it offers activities for its visitors, as well as a wide range of all-inclusive hotels. And it looks like the party never ends in Los Cabos, there are plenty of clubs, restaurants, and bars to hang out at night.
There are two airports to receive visitors: Los Cabos International Airport (SJD) and Cabo San Lucas International Airport (CSL), which have direct or connected flights to facilitate arrivals.
3. Riviera Maya, Quintana Roo, Mexico
Full of magical places and surrounded by the Mayan jungle took place this paradisiacal destination in the world. The Riviera Maya includes several areas of the state of Quintana Roo including Puerto Morelos, Playa del Carmen, and Tulum. Riviera Maya is one of the most wanted destinations in the world, because of its incredible beaches with clear waters and white sand. Riviera Maya is full of natural activities, like cenotes, jungle tours, snorkeling and many more. And do not forget about all the Mayan richness that predominates in the zone, like Chichen Itza, Tulum, and Coba.
As well you can find different options to enjoy the Caribbean Sea. If you want to stay at a luxury front beach all-inclusive there are a lot of them. Or maybe you can stay near downtown, both sides you will have your best vacation. How to get to Riviera Maya? Usually, travelers arrive at Cancun Airport, very close to Riviera Maya's cities.

4. Puerto Vallarta, Jalisco, Mexico
Puerto Vallarta is a  town on Mexico's Pacific coast, in Jalisco state. It is known for its beaches, water sports and nightlife scene. If you want to spend a fabulous vacation you should visit this magic town. The mix of cultural town and modern atmosphere attracts visitors from all over the world. In addition, Puerto Vallarta is surrounded by other special towns which also offers beaches and cool places to hang out like Sayulita. Surfing is one of the most icons of the city. And sunsets, sunsets are just amazing, take a walk around the pier and enjoy the best sunsets.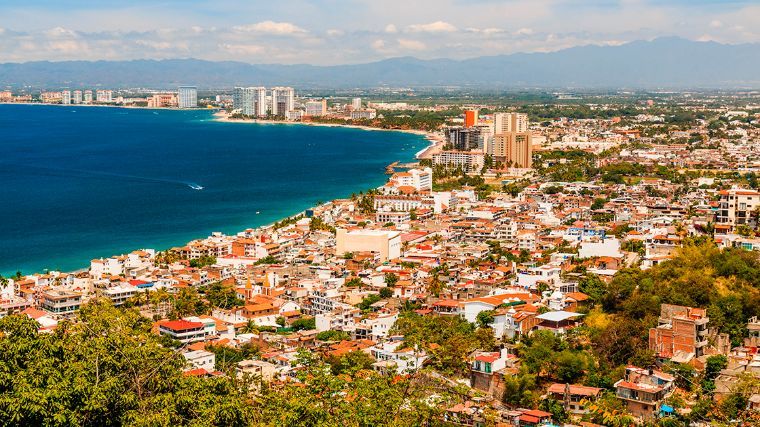 After reading all these incredible Mexican destinations we hope you can choose the best option for you. These are the most popular spring break destinations in Mexico but doesn't mean that there are no more amazing places. If you have the chance to visit one of them don't miss the opportunity!
Have a wonderful vacation!
Cancun Airport